3 Essential Pieces of Farm Machinery You Need
Date Posted: 13 December 2021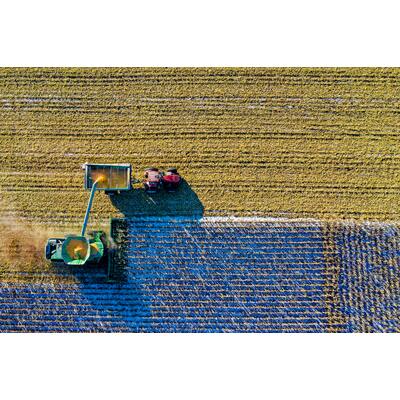 Running a farm is difficult at the best of times; without proper farm machinery it would be even harder. That's why at Bunyip Equipment we're dedicated to bringing you the highest quality farming equipment so you can get the best out of your farm. Though, with so much of it out there it can be difficult to know what to buy. So, to make sure you're covered, Bunyip Equipment is here to tell you the 3 essential pieces of agricultural equipment you need for your farm and why.
Why Is Agricultural Equipment So Important?
Farming equipment may seem unnecessary, particularly if your property is small or your farm chores list is relatively short. However, there are several reasons why you'll love this clever machinery.
It's Time Saving
Farming requires a lot of time and effort. By using farm equipment, you can get the job done much faster. This is because the machinery has been engineered to perform specific tasks, and perform them well. Coming from an active industry, you can trust that any farm machinery has benefited from years of refinement to be the best possible tool for the job. When you use this machinery, you'll have more time to focus on other projects on your farm or have some well-earned rest.
It Makes the Farm More Efficient
Because this equipment is specialised to handle a specific job, it does it in the best way possible. Crops can be grown and harvested without disturbing the soil too much, for instance. By not disturbing the soil, its structure stays intact and it allows crop residue to be left on the soil surface. Both of which reduce soil erosion, runoff and prevent pollution from entering nearby water sources. Therefore, using the correct machinery can help manage crop rotations more efficiently for better soil health and conservation of the nutrients from crops. Plus, the right machinery makes it easy to clean up prunings and general rubbish, keeping your farm clean, healthy and productive. You'll also be able to sow seeds faster, saving you effort.
It Grows Your Investment
Farming equipment will reduce your costs of labour and, because it saves you time, will allow you to invest more attention in making improvements in other areas, adding to your original investment. Plus, as it aids in cultivating successful farmland, you'll be able to up production of crops.
It Limits Negative Health Impacts
Working on a farm is very hard work, and, over time, this can lead to long-term strains and injuries. By using agricultural machinery, you'll be making sure your body stays in peak physical health for longer.
The 3 Essential Pieces
Now that you know why you need farm machinery, here are the 3 pieces of equipment you need to get.
1. A Tractor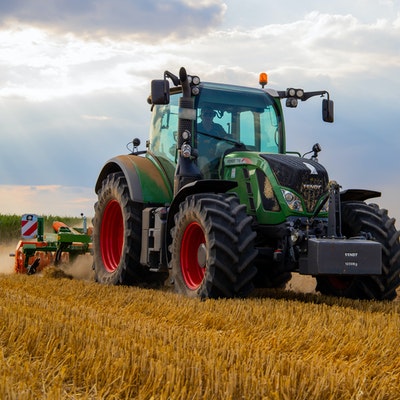 Tractors are an essential and versatile piece of equipment needed on any farm. Coming in different sizes, they can be used for plowing, mowing, harvesting crops, digging foundations and setting fence posts. When choosing a tractor, you'll want to consider factors like size, horsepower and hitch rating to ensure it's suitable for your work. Compact tractors, for instance, are great for small farms.
The other great thing about tractors is that there are a whole range of attachments you can use on them, many of which you can buy at Bunyip Equipment. This includes:
Seed Drills - Used to insert seeds into the ground while minimising soil disturbance.
Front-End Loaders - Useful for attaching to your tractor for digging, and moving and lifting bulky or heavy items.
Cultipackers - Designed to be pulled by tractors in order to strengthen seedbeds before seeding, so that the planting can be done with good seed-to-soil contact.
Harrows - Designed to be pulled behind a tractor in order to level the soil's surface.
Hole Diggers - With their hydraulic assist, they are perfect when you need to dig holes.
Tree Pullers - Ideal for removing small trees, vines and roots.
Hay forks - Coming in a variety of sizes, they make bale transportation substantially easier.
Transplanters - they allow the plant to be dropped right into the hole that can also be dug by the tool.
With these whole range of attachments, each task gets finished faster and more effectively, so the farm is more productive.
UTVs or utility vehicles are also good alternatives for smaller farms as manufacturers are now making attachments for them. They're also useful on larger farms for hauling supplies or getting across your farm quickly.
2. A Mower
Mowers are essential for keeping up with the maintenance of lawns and pastures. There are many types of mowers, including ride-on mowers, 0-turn mowers, belly-mounted mowers and pull-behind mowers. For hay production, there are sickle-bar mowers, drum mowers or disc mowers. If you're working with large areas, there are brush mowers, batwing mowers and flail mowers. The type of mower you need depends on the type of farm and work you have.
3. A Sprayer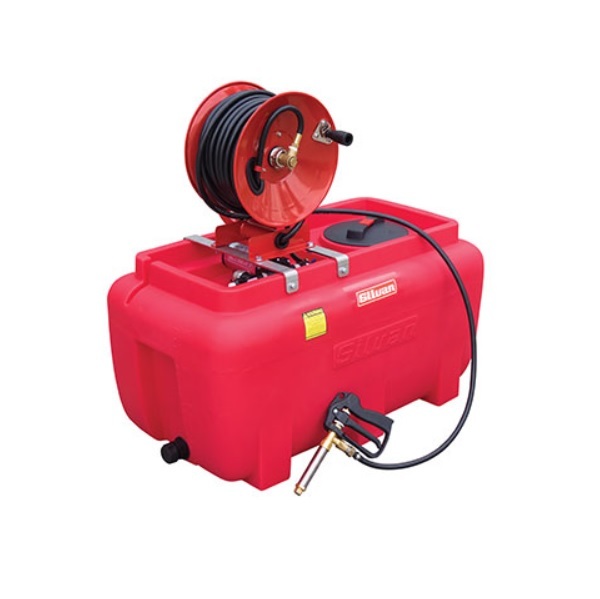 Sprayers are used to apply compost tea, herbicides and pesticides to crops. They play a critical operation on most crop-producing farms in keeping farms healthy and crops safe from pests and insects. Sprayers come in a variety of shapes and sizes depending on what you need them for. Some of them fit neatly onto utility-style vehicles for easy transportation around the farm as well.
Runners Up
While they may not rank in the top 3, there are still various other types of equipment that are important depending on the type of farm you have.
Combine Harvesters:
If you're a grain farmer, then a combine for harvesting is an absolute necessity. They are the most efficient tool for getting crops out of the field.
Balers:
Balers are amazing at making certain crops easy to transport. There are 3 types of hay balers: square balers, round balers, and large square balers. Which one you need will depend on the type of bale you want to produce.
Plows:
Plows come in many different styles, so you'll probably need a combination of them to meet your farming needs. Different crops, soil types and the condition of your land will influence the type you need.
Rakes:
Rakes are essential if you're working with hay. They come in several different types and offer different benefits, including wheel rakes, parallel-bar rakes, rotary rakes and belt rakes. You can also get landscaping rake attachments for your tractor. This is another reason why tractors are our number 1 must-have piece of farming equipment.
Cultivators:
If your mainstay is crops, a cultivator helps prepare a seedbed, including dealing with weeds.
Broadcast Seeders:
Available in all shapes and sizes, broadcast seeders make distributing seeds across a specific area simple.
Where to Get the Best Farm Machinery
When getting something as crucial as farm equipment, it's important to know you're getting it from the right place. Bunyip Equipment has spent years in the agricultural equipment industry making sure Australians get the best machinery, no matter the size of the farm. So, if you have any questions or need any more information about what equipment is right for you, we're happy to help however we can. When the soil needs plowing and the crops need spraying, head to Bunyip Equipment.