The Ultimate Guide to Choosing the Best Silvan Sprayers
Date Posted: 14 May 2020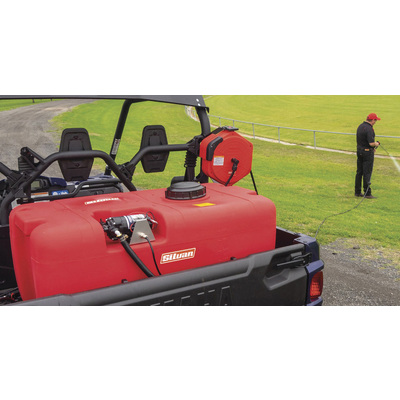 Silvan spraying equipment is a complete system engineered to produce pressure to drive spray fluid from a tank out to the sprayer's nozzle to soil or crop. Silvan sprayers feature a wide range of specifications that influence every product's performance abilities and suitability for different work cases. To help you choose the best sprayer for the job, you need to understand the different sprayer models and their characteristics. There are a wide variety of garden sprayers or farm sprayers available and they are often used in the administration of water, pesticides, insecticides, fertilizer, herbicides.
Things to Consider When Choosing a Sprayer
When choosing the right sprayer, you need to have a solid understanding of the job that needs to be done along with any distinct requirements that comes with it. This means that any details behind the different variables that can affect or influence the spray fluid operation should be considered. Here are some factors that can help you:
Be familiar with your job and what the sprayer will be used for. Would it be for perimeter treatments, row crops, grow operations, spot applications, etc?
Learn modern sprayer types, model differences, and their optimum work use scenarios such as bottomless sprayers are for wide-swath coverage of hard-to-reach areas or mist sprayers are used for full-depth spray coverage.
Check each sprayer's performance specification and equipment components
Find out if there are any specific chemical compatibility considerations with the sprayer pump, hose, and gasket compatibility.
Once you have considered all of this information, you can now determine which sprayer is perfect for your needs. Below are some suggestions that can help you narrow down your search.
Top 8 Most Popular Sprayers by Silvan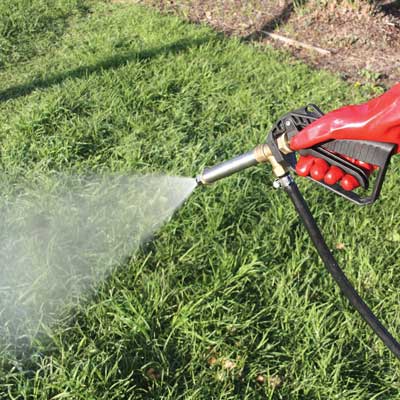 Carefully designed for a comfortable hold that will reduce fatigue from spraying. This professional spray gun has the ability to deliver a powerful straight stream to a cone spray pattern simply by adjusting its trigger. Silvan spray gun has a locking device that permits you to set any desired pattern for easier constant spraying requirement. While the fine cone pattern is perfect for spraying pesticide, the pencil stream is optimal for herbicide and distance spraying. This spray gun is perfect for any spraying needs.
Backpack sprayers are the smallest and most versatile of all sprayer models. This sprayer is precise, allowing it to access difficult areas. It is designed to be carried via cushioned shoulder straps for high mobility. Silvan backpack sprayer is fabricated for accurate application of chemicals and supplied standard with four different nozzles making it ideal for application of herbicide, pesticide, degreaser, and fertiliser. Because of its precision, this is perfect to use on small-are target spot spraying around structures, fencing perimeters, landscape, and even foilage applications such as garden plot spraying and decorative plants.
Silvan trolley sprayer carries out the same functions as a backpack sprayer but with a handy trolley. This enables us to comfortably move the pump around effortlessly. With this sprayer, you have all the convenience of an electric sprayer with built-in trolley for easy portability plus hours of use without the need to be plugged into an external power source. It is designed for both spraying tasks and for the treatment of pesticide products, chemical weeding, and for the spread of fertilizers. This Silvan trolley is ideal for weed control and spot spraying.
Spot sprayers are multi-functional, small transportable sprayers that feature a full spraying system with tank, pump, plumbing, and handgun nozzle. These have been designed for repeated target applications and can be attached to any utility vehicles, riding mowers, tractors, etc, for easy transport across properties or between job locations. It is ideal for weed control, spot and fence line spraying. '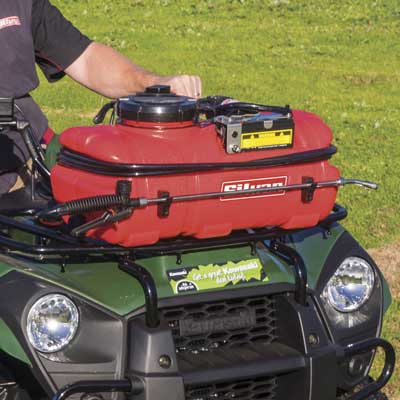 Silvan Sprayers like this are versatile, low capacity, and small transport sprayers. They are perfect for any repeat and target spray operations that may be separated by land distance or located in another property. Spot prayers mostly used by landowners and small businesses that can benefit from its versatility and manoeuvrability. It is powered by 12V electric diaphragm pumps for chemical compatibility and to provide ample nozzle flow rate and pressure.
This is a lot like the Spotpak 55-litre redline sprayer except that it can hold much more liquid. Like any spot sprayers, these are a simple solution to eliminate annoying weeds, insects or diseases that harm your crops, property, fence rows, fruit trees and much more. They can be mounted easily on the back of an ATV, 4x4 truck, or even a lawn trailer. This Silvan sprayer provides thorough and adjustable spray coverage. This features a complete spraying system: tank, pump, plumbing, and handgun nozzle. Surely a versatile sprayer.
A diaphragm pump is an essential part of any boom sprayer. It ensures the flow rate and pressure required for each specific treatment. Aquatec pumps are manufactured of the highest quality and only compatible with Silvan sprayers. Aquatec is a leading American manufacturer of pumps tested for durability with minimal maintenance. Its Constant Flow Technology is designed to provide consistent spraying without pulsation. They are surely important Silvan sprayer parts.
8. Silvan Boom Sprayer
Silvan boom sprayers are an innovation of the solitary spraying nozzle to an engineered design incorporating different nozzles to cover significantly more spray area than any other sprayer types. They are usually employed in the spraying of vast land areas ranging from small farm plots, rolling pasture land, to large multi-hectare crop fields. They are simple in design and feature nozzle-equipped sprayer arms that can be attached to a tractor or vehicle and can reach up to 30 feet.
Bunyip Equipment for Your Sprayer Needs
Bunyip Equipment offers only the best Silvan Sprayers that are available on the market. If you are looking for something more than what is mentioned above, you can visit our shop and check out all the Silvan products we have.